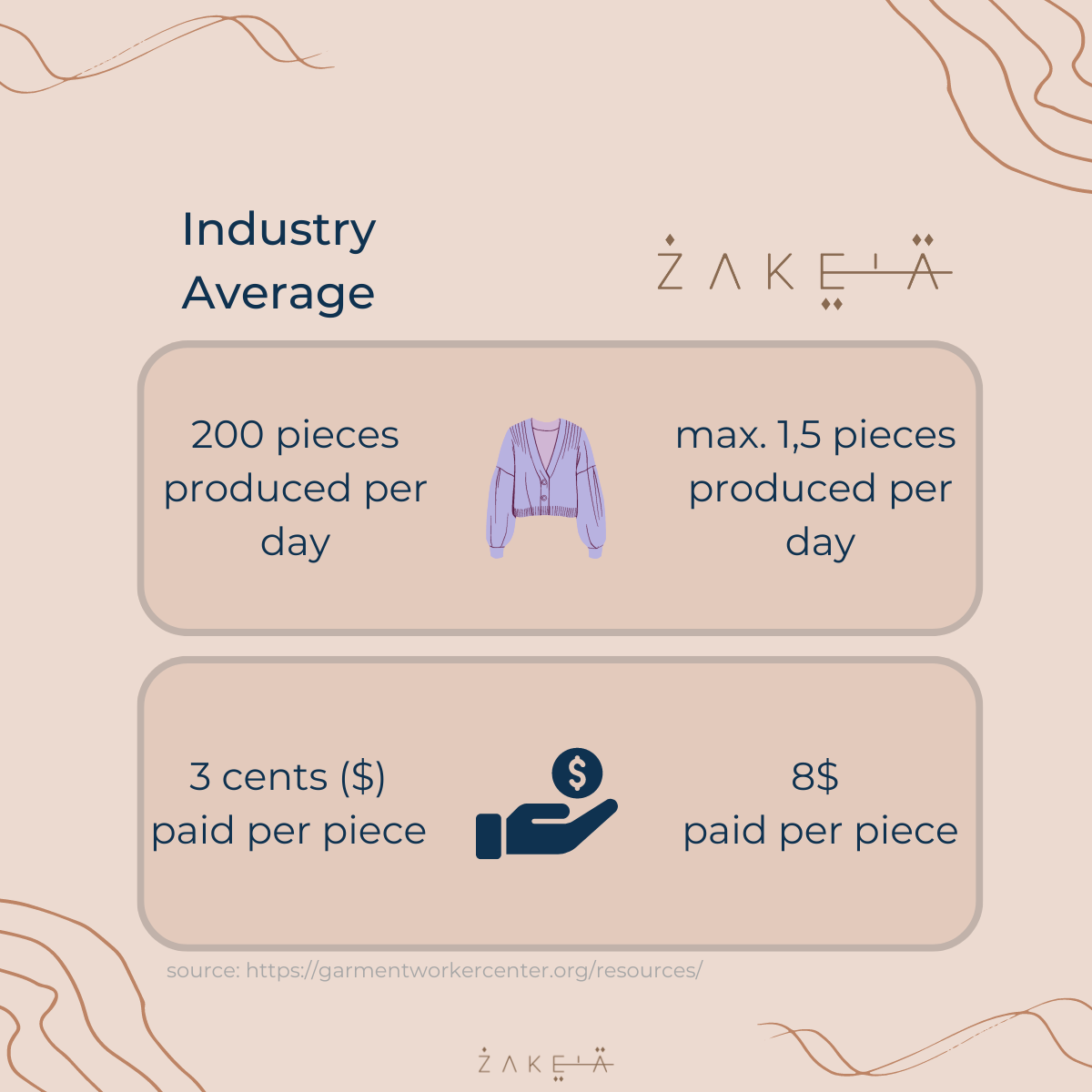 Ethical Production?
At Zakeia we claim we produce ethically, but what does that mean? Ethical production has multiple factors: environment, consumers, and workers.
The fashion industry has mistreated its workers for centuries.
In Egypt, most workers are compensated by piece. The more pieces they produce the higher their compensation. This is the result of a fast fashion mentality that creates an industry focused on quantity and not on quality
At Zakeia, our workers are the core of our brand. Without them we wouldn't be able to produce our handmade and individual pieces. Because we deal with leftover materials that might have some flaws, our workers need to be especially careful and take extra time during the production process. Our goal is to use as much dead-stock as possible and produce the best and most sustainable garments.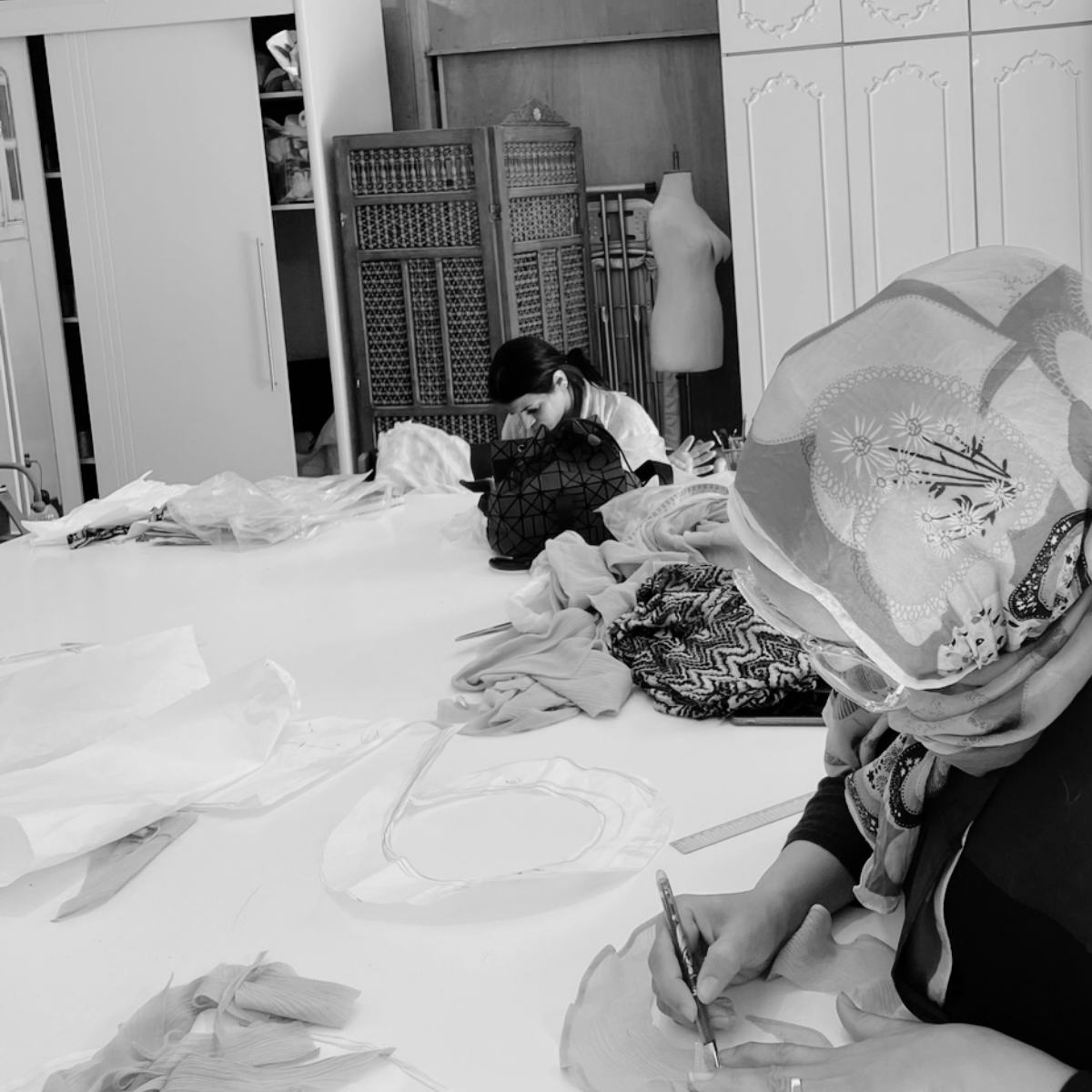 Our Team
Our team is paid well above the minimum wage and their compensation is not dependant on production. On many days they produce no new garments but are learning an improving their way of production with the delicate fabrics that requires time and practice. We work in a creative industry, and we want to give them the mental space to thrive in it.
Zakeia's Thoughts